TOOTH FAIRY DOOR HANGER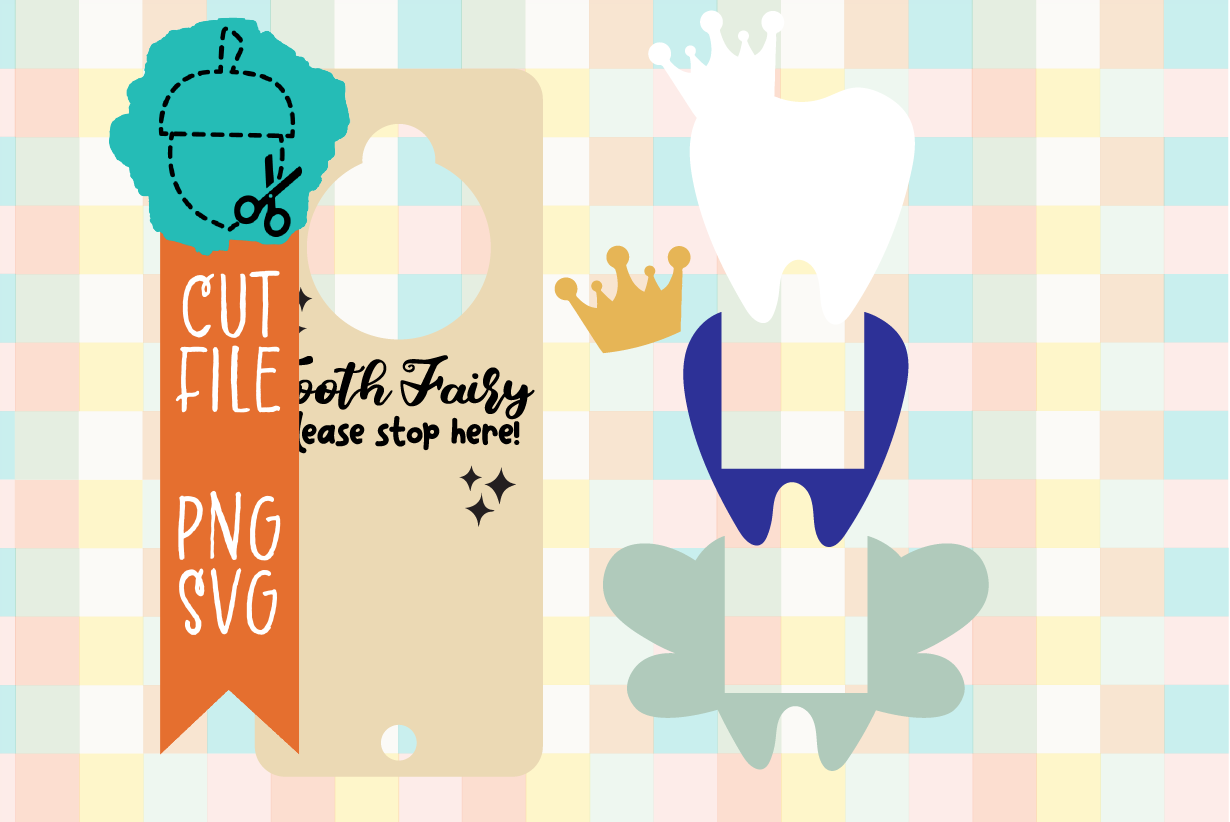 THIS ADORABLE DOOR HANGER IS A GREAT IDEA FOR KIDDOS WHO LIKE TO LEAVE THEIR NEWLY PULLED TEETH FOR THE TOOTH FAIRY! PLACE THEIR TOOTH IN A TINY DRAW STRING BAG INSERT THE STRINGS OF THE BAG INTO THE HOLE OF THE DOOR HANGER THEN PLACE THE DOOR HANGER ON THE KIDDO'S BEDROOM DOOR. THIS IS A GREAT WAY FOR THE TOOTH FAIRY NOT TO GET CAUGHT EXCHANGING THE TOOTH AND IT'S A GREAT ALTERNATIVE FOR CHILDREN WHO ARE APPREHENSIVE ABOUT THE TOOTH FAIRY COMING INTO THEIR ROOM!
This file can be used in many different ways including use with a die cut machine, however the file was intentionally created for use with laser cutters in mind to be cut from wood, acrylic and other materials. 
Download is a zip file containing an SVG file.
SVG was created for use with Glowforge or other Laser Printers, but can be cut out of chipboard or Kraft board with your die-cut machine. 
Cricut, Glowforge (or other laser cutting machines), Silhouette, Brother Scan N Cut, and others where SVGs are compatible.


OUR ENTIRE LIBRARY OF CUT FILES WITH NEW ADDITIONS EVERY MONTH

EASY TO UNDERSTAND EDUCATION ON GLOWFORGE, CRICUT, SUBLIMATION, SEWING, WOODWORKING & HOME DECOR

THE OAK & LAMB FLOCK (OUR MEMBER-ONLY FACEBOOK COMMUNITY)

PRINTABLE REFERENCE GUIDES + ADDITIONAL SUPPORTING RESOURCES